THE GOOD, THE BAD AND THE UGLY………
EBC-46 is the name given to a new plant-based medicine which is being touted as the next 'miracle' cancer cure. EBC- 46 is being produced by an Australian company, QBiotics, (owned by 'Ecobiotics),' and, understandably, the product has received quite a bit of media attention. So, is EBC-46 going to change our lives forever or is it all just PR hype?
This article discusses what is known about the product so far and the potential pros and cons of this new treatment and whether or not there will be any real benefits for the future of human and animal health.
PLEASE NOTE: I am not involved in the clinical research of EBC-46 and I do not sell this treatment.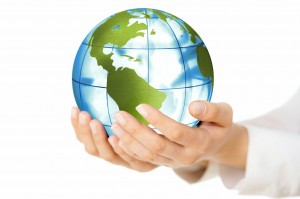 EBC-46 is a new drug that is being investigated for its ability to suppress cancerous solid tumours in animals, even those that have been considered inoperable. The drug is produced by isolating a chemical from the seed of the fruit from the 'Blushwood' plant (Euphorbia spp.) which grows in northern Queensland, Australia.
To date, it has been used on a number of animal species including dogs, cats and horses and the trials have involved the localised treatment on a variety of cancerous forms. So far, it has been shown to 'cure' or reduce the cancerous growths very rapidly, while avoiding any significant adverse effects. Thus far, the drug has been injected directly into the tumour or it has been applied topically to the surface of the tumour, thereby, requiring the tumour site to be accessible, in order for treatment to be possible. The beneficial actions are theorised to be due to immune system stimulation via the multiplication of neutrophils (white blood cells), resulting in the elimination of the tumour. The company is continuing its trials on animals and human cancer trials are set to begin in 2011.
According to QBiotics, EBC-46 holds great hope in the treatment of the following forms of cancer:
• Skin cancers including Melanomas, Squamous Cell Carcinomas (SCC) & Basal Cell Carcinomas (BCC)
• Head & neck cancers
• Breast cancers
• Prostate cancers
• Other tumours where injection can be guided by imaging
THE GOOD
* It may potentially extend the lives of millions of animals and humans.
* The treatment so far has not appeared to cause any significant harmful side effects to the animals that have been treated (although I feel that independent, large scale, long-term studies would need to be conducted to verify these claims).
* The drug appears to work in a unique manner compared to the usual chemotherapy drugs and therefore offers hope in the treatment of localised solid tumour growths.
* It is utilizing natural plant medicine and not synthetic drugs.
* It may encourage farmers to plant more trees rather than continue to cut them down – which is always a good thing! Throughout the world, various farming communities continue to wipe out forests as a means of earning income – putting the planet at greater risk of global warming. As it is the seeds from these trees that are being used as medicine, rather than the roots, this helps ensure the sustainability of this particular tree species. 
THE BAD
• Only a small amount of animals have been tested to date (just over 100). In comprehensive clinical trials, there are normally thousands of cases tested before there are any conclusions made about the possibility of positive or negative treatment outcomes. However, trials are continuing.
• The studies have not been conducted 'independently' (i.e. By a university or similar entity that does not have any financial interest in the company or its products).
• EBC-46 has not been shown to produce any systemic effects and therefore has not demonstrated any effect on tumours that exist away from the localised tumour being treated. In other words, if any secondary tumours are present elsewhere in the body, EBC-46 has not been shown to have any effect on them.
• In the media, the animals shown to be responding positively to treatment were all either moderately old or very old. It is well known that tumour growth in older animals (including humans), can often tend to be slow and they are not usually the aggressive type of tumours as seen in younger animals. It could be that there have been positive results in younger animals too, but if the clinical trials have mainly or only focussed on geriatric specimens, then the results may be misleading.
• Furthermore, as it appears that the animals that have been treated have all been elderly – it would seem that no long-term studies have been possible.
• Nature designed plant medicines to work wonderfully and effectively in all of their glory – where the plant is used as it should be and not taken to a laboratory where one (toxic) ingredient (out of the plants 500 ingredients) is isolated and then highly concentrated. There doesn't appear to be too much of a difference between this synthesis and one where a chemical is produced in a lab and then concentrated to toxic levels. You see, when plant medicines are used by trained herbalists (that study for many years), the herbalists learn what each of the components of the plant are used for and we usually find that nature designed the plant medicines to work in synergy…….one part of the plant will often help counteract the toxic effects of the other part, when used correctly. When only one part is isolated though, and the rest of the plant is discarded, it increases the likelihood of side effects and long term effects (just like the well known potentially toxic effects of pharmaceutical drugs).
• It will be interesting to see what the orthodox medical profession and the pharmaceutical companies have to say about this new drug and it will be interesting to see how these very powerful lobby groups will respond to a private company taking away some of their future profits if and when the 'miracle' cancer cure becomes a reality for humans. Big Pharma usually manages to sway government into agreeing to all sorts of things that may not be in the best interest of human health……. So stay tuned to see how much they will be able to control government decisions to permit this new drug. Conspiracy theorists may be tempted to say that they will somehow denigrate the new drug to such a degree that no-one will seek it…………or, they may bombard the public with a huge amount of propaganda that involves 'natural cancer cures' from all over the place….so much so that everyone just ends up confused and doesn't know who, or what, to trust anymore….so they end up just sticking with the established medical profession in the hope that they know what they are doing ! J
THE UGLY
This is the MOST important part of this discussion (or for that matter, in my opinion, the most important aspect of any cancer treatment that focuses only on tumour suppression)………..
The naturopathic philosophy on cancer development is that cancer is never an isolated condition. Therefore, I feel that 'removing' or 'shrinking' a tumour from one part of the body does not address the 'whole body' health of the cancer sufferer and the reason why they developed the disease in the first place. This lack of consideration for the body as a whole, may strongly increase the likelihood of the cancer returning and/or spreading throughout the body.
Cancer should be considered as a 'whole' disease and when cancer develops in a person or animal, their whole body should be treated, not just the tumour alone. There are a large range of potential cancer causes such as toxicity caused by an incorrect diet or exposure to harmful chemicals; hormonal imbalances; nutrient deficiencies and a number of other possible causes (for more information on this topic, read my booklet 'Canine Cancer – Treating It The Natural Way' that comes Free when you purchase 'Heal Your Dog Naturally': www.HealYourDogNaturally.com  (This booklet also includes my 'Top 10 Anti-Cancer Nutrients' and 'Top 10 Anti-Cancer Foods').
An example of addressing the underlying cause is when a tumour develops on a female dog's mammary glands. Tumours that grow in the reproductive system (mammary glands, uterus, etc.) are often a result of long-term oestrogen imbalances. If the tumour is removed without identifying and treating the cause, the cancer has a high likelihood of spreading and ultimately ending the life of the dog. However, if the dog was accurately assessed in the first place, when they first developed the symptoms of a hormonal imbalance, the oestrogen dominant condition that is usually responsible for this type of cancer would have been identified and treated and the dog may never have developed cancer in the first place.
This is preventative health care at its best.
As a Naturopathic Physician with a scientific background, this is what I do every day ………put the jigsaw pieces together and solve the mystery of health imbalances: Preferably before the animal or human develops any serious disease but, if not, at least they usually stand a much better chance of a full recovery from their health problems when the underlying cause(s) are addressed.
When cancer has already developed but it is treated in a 'holistic' manner – where the underlying causes are found and rectified and the immune system is strengthened and supported to enable it to function optimally – the immune system has a much better chance of eliminating the cancer cells itself. Indeed, the body has a wonderful capacity for healing, when it is in balance.
So, getting back to EBC-46:
If EBC-46 was used as a localised treatment on tumours in conjunction with the correct treatment that addressed the underlying causes of the cancer – it may be beneficial to those with solid tumour growth and could offer cancer sufferers hope, especially those that have been diagnosed with an inoperable tumour.
Please note:
EBC-46 comes from the seed of the fruit from the 'Blushwood,' which is one of the Euphorbia species of plants and it is not surprising to know that trained herbalists, like myself, have always been aware of the ability for this plant species to treat localised cancer growths successfully. Indeed, this species was well covered in one of my first herbal medicine text books when I was studying herbal medicine many years ago. The Euphorbias are a toxic plant species and therefore extreme caution needs to be used when handling these plants. No-one should ever use these plants to treat themselves or their animals without the professional supervision of a well-trained herbalist as to do so could be fatal.
Yours in Health, Sar Rooney BHSc., ND., DC., DASc., GDSc. (Hons) Zoology, MHATO, MATMS. Canine Naturopath, Naturopathic Physician, Research Health Scientist, Zoologist 
Naturopathic Animal Services