This is some of the feedback we have received from pet owners around the world………….
Arthritis in a Dog
No Limp or Stiffness in Gracie's Leg!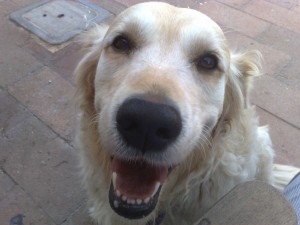 Gracie Mitchell
Gracie is a 6 year old Golden Retriever/Labrador X that had suffered from a limp in her back leg since she was a 6 month old puppy. Gracie had also suffered from trembling and weakness in the same leg. This problem was diagnosed as arthritis and lack of joint mobility by a veterinarian. In the past, Gracie had been given omega 3 fish oils, glucosamine and chondroitin with no success. Gracies owners then contacted Sara for advice.
After an online assessment of Gracie's health was completed, Sara prescribed some naturopathic formulas for her treatment.
2 weeks into Gracie's treatment, we received this email from her owners:
"I wanted to let you know that Gracie is doing well. We do not expect the limp to remedy quickly (due to her having it since she was 6 months old) but she has sparked up tremendously and looks a lot happier, wresting with "Emma," the labrador and playing like a puppy again. Her fur seems softer and she has a shine in her eyes again. Other people have noticed also. The best part is that we have no trouble adding the supplements to her food. I was expecting a battle but she happily eats it".
6 weeks into treatment we received this email from Gracie's owners:
"I am happy to report that the limp is nowhere near as pronounced as before and there are times when Gracie is walking normally again. For the past 10 days or so she has been spontaneously jumping in and out of the van and has been taking longer walks and runs around the lake. We are now confident that in due course the leg will not be the chronic source of pain for her anymore".
10 weeks after Gracie started treatment:
"Our dog walking friends took them out on Sunday and they were gone a full 45 minutes and Gracie was still tugging the lead when they got back. For the first time ever, they were worn out before the dogs were. Johnny had not seen them for a while and could not get over the difference. The best part is that the next day there was no limp or stiffness visible in Gracie's leg at all.
Kind regards,
Karen and Max Mitchell
Goolwa Fish Café
Goolwa, SA
Muffy is Like a New Dog!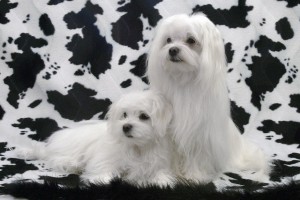 Muffy and Sammy Kay
"Muffy is a purebred Maltese who suffered red tear-stained eyes and repeated occurrences of vomiting, diarrhoea and gastric pain. He had been depressed and tired for a few months culminating in another one of these episodes. I emailed Sara with his blood test results, together with enlarged pictures of his eyes and she gave me a new diet regime to follow. Muffy is like a new dog! He is playful, full of energy and very, very happy. Thank you so much Sara".
"Your diet recommendations have been a godsend and his eyes are sooooo white. If it weren't for you, Muffy would not be the new boy that he is and be able to play like a puppy with his new brother Sammy. No more commercial dog food (wet or dry) ever again!"
Robyn Kay
Mount George
South Australia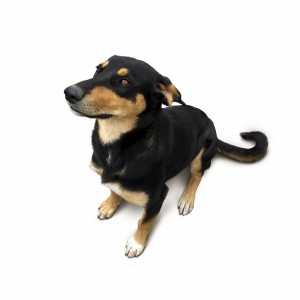 Recurrent Ear Infection
Elroy is our kelpie cross Labrador that had suffered repeated bouts of ear  infection for over 2 years before contacting Sara Rooney. Before that, Elroy had completed 9 courses of antibiotics with little or no effect. His ears were causing him and us a lot of stress. We emailed Sara to see if she could help us. After assessing his problem, Elroy was placed on a treatment program. His response was dramatic. We couldn't believe he could respond so quickly to any treatment let alone all natural ones. We were given powders and liquids to put in his food and given instructions on diet changes. We have maintained the diet and some of the treatments that were recommended – to avoid any more infections. That was a year ago and no more ear infections! An added bonus is Elroy's coat has never looked so good and he doesn't smell anymore.
Ellen & Rob M.
Knoxville, TN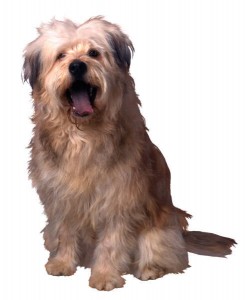 Inflammatory Skin Condition in Dog
Missy had suffered from itchy skin ever since we could remember. She is an 8 yo, West Highland Terrier and she is part of the family. We had tried so many different  preparations from a number of different vets that we had lost count of all of them. Some worked temporarily but never for long and some had pretty bad side effects. Out of desperation we eventually sought alternatives.
Sara put Missy on a special diet and prescribed a number of different supplements for her. After about 4 weeks, we were amazed at the difference in her skin, her itchiness and her behaviour – probably because she was a lot happier. After about 3 months she continued to improve. That was about 18 months ago and Missy hardly ever scratches herself anymore as long as we keep her on her preventative treatment program. Seeing the discomfort it caused her before – we wouldn't dream of changing a thing!
Christine S.
Tenterfield, NSW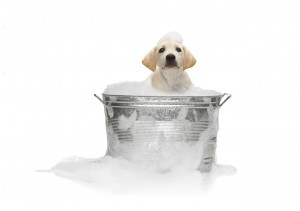 Anxiety Disorder in Dog
Just a quick note to let you know that everything is going really well with
Angus. We have been on your treatment plan for four weeks now and he has
had no anxiety 'episodes' and he seems less anxious with some things.
I must thank you also as Angus and I had our first pass at our Open Obedience
Trial (you need 3 passes to gain a title of CDX) after we have been trialling for
2 years – it was very exciting. Thanks again!
Julie Lapidge
Happy Valley,
South Australia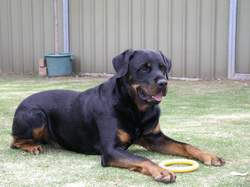 Angus Lapidge
4 weeks on Your Treatment and Piper was a Different Dog!
"Just a few words to let you know how much you have helped Piper and us!  Piper was really ill for about 7 months and no-one could figure out what was  wrong with him. The vet took about 20 blood tests in the end and X-rayed just  about his whole body! Still no answers! You solved the riddle immediately!!  As soon as we read your advice the light bulb went on and we had all the  answers we had been searching for! Even our vet was impressed and admitted  he had learned something!
4 weeks on your treatment and Piper was a different dog. No more symptoms  at all and back to his normal obnoxious (but lovely) self. We can't thank you  enough".
Tom Warland,
Buffalo
South Dakota