How Do I Arrange An Online Assessment Of My Pet, So I Can Get Sara Rooney's Natural Health Treatment Advice For My Dog?
To book an online assessment for your pet you will need to prepay for  your consultation. To pay us securely online, click the PayPal Button  below and organize a payment of $98.00 (Australian) which will include  individual treatment advice for your pet. To see how much this is in your  currency if you live outside Australia, go to: http://www.gocurrency.com
Click Here to Help Your Dog
Achieve Optimum Health & Longevity
Once you have made your payment for an online consultation, please  email us by clicking here and request an 'Assessment Form' for your pet.
The assessment form will be provided to you once we confirm your  payment. The form is easy to fill out and can be done in your own time.  Once you have completed it, email the form back to our office. Our Naturopathic Physician, Sara Rooney, will then assess your pet's case and will develop an individual treatment program for your dog*.
*Medicines & supplements are available at an extra cost. They can be ordered by phone, email or mail order almost anywhere in the world.  Please note that payments made for assessments and consultations are not  refundable. Forms must be completed within 6 months from the date of  purchase.
Will Sara suggest specific treatments for my dog after the initial consultation?
Yes. Sara prescribes high-quality, scientifically proven, naturopathic  medicines for her animal clients that are only available through registered  practitioners*. The superior-quality treatments that Sara prescribes are only available through registered naturopathic practitioners and cannot be  compared to natural remedies available 'off the shelf' or via the internet  that either have little effect or no effect at all. The treatments that Sara  prescribes will be made easily available to you, after your dogs health assessment,  and can be delivered almost anywhere in the world. Sara may also  provide canine dietary advice and other information that she feels is important  for the health and wellbeing of your dog.
*Medicines & supplements are available at an extra cost.
What Does An Online Assessment For My Pet Involve?
Online assessments allow pet owners to complete a comprehensive  questionnaire about their dog in their own time and email it back to us. Once completed, Sara will then spend time assessing your dog's case and will develop an appropriate treatment plan that will be designed to treat  your pet's condition and begin the healing process. Photos of your dog and/or of their symptoms (i.e. skin rash; tumour, injury, etc) can also be emailed to us at the same time, if you prefer. However, photos are optional and are not necessary.
Depending on bookings, the assessment is  usually completed within 5-7 working days after receiving your completed questionnaire. This method of assessment and treatment is generally a very effective way of treating your pet – utilizing professional advice along with effective, clinically-proven naturopathic formulas. Once the assessment is completed, the recommended treatments will then be easily accessible to you (at an extra charge).
Once I send my dog's completed assessment form back to your office, how long before I can expect to receive treatment advice for my pet.
Depending on bookings, please allow around 5-7 working days for your  pet's case to be assessed and treatment advice to be provided to you. Often it is much sooner than this but sometimes Sara has a large number of cases to assess. During these busy times, it may take up to 7 working days for you to receive your pet's treatment plan.
Do Naturopathic treatments take longer to work compared to pharmaceutical drug therapies?
Not usually. Depending on the problem, we have seen dramatic, positive changes in animals when the treatment has been correctly prescribed. For example, dogs with itchy skin and inflamed skin conditions often respond rapidly and dogs that have had several courses of pharmaceutical antibiotics for chronic ear infections without any change in their symptoms, also often experience rapid results from well-prescribed naturopathic formulas. Keep in mind, the natural medicines that Sara prescribes cannot be compared to 'over the counter' natural products that often have no effect.
Can I email you with questions about my pet's health problems outside of my pre-arranged consultation?
We are sorry but we cannot provide advice outside of pre-scheduled  consultations. To provide professional health advice, it is a legal and ethical requirement that a full case history is taken, prior to providing any treatment advice. This helps ensure that your dog's health is being taken into consideration in a thorough, comprehensive manner and that appropriate advice is given. This review takes time and therefore can only be done during a consultation. If you wish to make an appointment for an online consultation for your pet, please click below to organize your payment so that we can help your dog as soon as possible.

Once you have made your payment for an online consultation, please email us by clicking here and request an 'Assessment Form' for your pet.
What happens if I want to ask questions about my dog's health or treatment program after my initial consultation?
Brief Enquiries
Email enquiries about your pet can only be answered after an initial assessment. If your enquiries only require a quick and simple answer – they may be answered free of charge. All other enquiries will be charged at $10.00 (Aus) per 5 minutes (up to $120.00 per hour). This will include 5-10 minutes of time spent reviewing your pet's file in order to provide an appropriate response to your question(s). Please refer below for more information.
Follow-Up Consultations
After an initial assessment has been completed for your dog, future  consultations can be booked via Skype or email to discuss your pet's progress or any further problems.
Please email us by clicking here and provide the following information:
State your preference for an Email or Skype consultation and provide
us with your full name and your pet's name.
List your questions (This will allow us to estimate how much time will
be required for your consultation).
If requesting a Skype consultation, please provide us with your Skype
name.
Once we receive this information, we will then send you a Paypal invoice to allow you to pre-pay for your consultation. Once we receive payment*, we will then organize your consultation booking.
*Once payment has been received, please allow at least 5-7 working days for Sara to answer your questions and email the answers to you or, if you have requested a Skype booking, please allow a minimum of 5-7 working days to schedule an appointment. Our office will email you with available times.
I have never used Skype before, what do I need to do?
If you are not already registered for Skype, you can register for free at: www.skype.com. You will require a microphone or headset to use Skype. These can be purchased through electrical stores. Please ensure you complete an audio check (instructions are provided when you sign up for Skype) prior to your Skype consultation with us. Being connected to
Skype allows you to speak directly to Sara Rooney about your pet during a pre-arranged consultation, no matter where you live in the world.
Will it cost me anything to use Skype?
No. Skype is available free of charge. This means that you can talk to your friends or family anywhere in the world and not be charged. It also means that you can organize online, Skype consultations with our Naturopathic Physician, Sara Rooney.*
*Consultation charges apply
What Charges Apply For Online Naturopathic Animal Consultations?
Initial Comprehensive Assessment – $98.00 (Aus). This includes extended time to assess your completed questionnaire and time to develop an individual treatment program for your dog.

Subsequent consultations: Skype or email consultations.Charges are $10.00* (Aus) per 5 minutes with a maximum charge of $120.00 per hour. Please allow for time spent reviewing your pet's file prior to your consultation. Depending on your pet's case, this generally takes around 5-10 minutes. * Payment is required at the time of booking.
Arrange an online consultation for your pet today so they can begin their journey to a healthier life.
Can I get a diagnosis from you for my sick dog?
Sorry but if you are seeking a diagnosis you will need to consult a veterinarian.

Should I tell my vet that my dog is now having naturopathic treatment?
Absolutely! We need to work together for the best treatment outcome for your pet. We recommend taking your dog to a good vet to gain a diagnosis of the condition before seeking our advice for naturopathic treatment options. Good vets genuinely care about animals and therefore, they should be happy for you to seek professional naturopathic treatments that have been prescribed by a well-qualified animal naturopath.
What are wellness programs and why are more people chooosing these for their pets?
Many people are opting for natural health care for themselves and therefore more people are now seeking the same type of health care for their pets. Part of naturopathic health care may involve a preventative treatment program in order to avoid disease development rather than waiting for disease to occur and then treating it. Preventing the onset of disease in animals is just as important as preventing disease in humans and if your pets are consuming the best holistic dog food and taking some of the highest quality nutrient therapies available – they have every chance of living longer and healthier lives. Not only is this ideal for the sake of your pet's health but it can also be economically more favourable. Health care for chronic diseases can be very costly.
What kind of problems do you treat?
Most conditions that can be treated by mainstream veterinary medicine can be treated with natural health care. For example, acute conditions such as viruses and infections (ear, urinary tract, skin, etc) through to more chronic or recurrent conditions such as allergies in your dog, digestive system problems, inflammatory skin conditions, anxiety disorders, arthritis in dogs, hormonal imbalances, thyroid disorders, autoimmune diseases and other long-term diseases can usually be treated safely and effectively with well-prescribed naturopathic treatments. In addition, we try to promote wellness and illness prevention by developing individual programs for your dog to try to prevent the onset of symptoms and disease.
Please note: If your pet is suffering from a serious, lifethreatening condition such as a snake bite, intestinal bloat, burns, etc – seek veterinary attention urgently.
Achieve Optimum Health & Wellbeing For Your Dog With
Natural Health Care
Contact us today to arrange an online consultation for your pet so they can begin their journey to a healthier life.
Email us by clicking here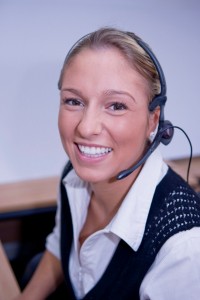 Naturopathic Animal Services