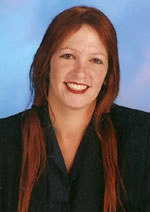 Sar Rooney BHSc., DC., ND., D.ASc., GDSc. (Hons) Zoology, MHATO, MATMS
Canine Naturopath, Naturopathic Physician & Health Scientist & Zoologist
"Science-Based Naturopathy For Optimum Dog Health"
All dogs deserve to have a high quality and happy life with no distressing symptoms or pain. My mission is to help dogs all around the world achieve optimum health so that they can live long & happy lives with glowing health! 
For over 18 years, I have been treating dogs health problems and reversing illness so they can live long, happy and contented lives, free of pain and distressing symptoms. I am a well-qualified animal naturopath with an extensive scientific background and many years of clinical experience. This knowledge allows me to offer professional, science-based, naturopathic health advice for dogs as well as superior herbal medicines and nutrient supplements resulting in effective solutions for most canine health problems. I can help you resolve the symptoms and causes of your dogs health problems and increase your dogs health naturally and easily by using advanced herbal medicines and the correct high-grade nutrient supplements to support their body's natural ability to heal illness and move towards health.
When it comes to dogs health problems, I specialize in dog allergies, dogs skin problems such as itching and hot spots on dogs, arthritis in pets and other joint disorders,  digestive conditions in dogs, recurrent ear infections and itchy ears in dogs, the correct diet for dogs including the right puppy food, dogs health problems that may be causing pain in dogs and other dogs symptoms and dogs disorders that can be treated successfully with herbal medicines, other alternative medicine and the correct natural remedies for dogs.
Health is something that has interested me for most of my adult life as I believe if we don't have fabulous health – we have nothing. Therefore, I have studied many aspects of health including the mainstream health and medical sciences, the animal sciences and natural health care such as herbal medicine, homeopathy, clinical nutrition and other areas of naturopathic health – to determine the best methods possible of achieving fabulous health and I draw on that knowledge whenever I am treating dogs. I view disease quite differently to most mainstream veterinarians and always seek to find any underlying causes to health disorders – rather than just treating the presenting symptoms. I find this system of treating health problems in pets usually provides complete recovery of their problems, once the underlying issues have been addressed. I offer an online consulting service to clients world-wide, so they can consult me for naturopathic health advice for their dogs. I specialise in treating dogs health problems as well as helping pet owners to prevent disease in pets so they can help their dogs achieve optimum health and wellbeing and enjoy seeing positive results from using well-prescribed naturopathic medicines and formulas.
In my book "Heal Your Dog Naturally", I provide a lot of information about the most likely causes of your dogs health problems and offer easy solutions for you regarding how to reverse these problems. If you read my book, I hope you find it to be really helpful when it comes to treating your dog successfully at home as well as helping to prevent any health problems in the future.
Here is some information about my credentials………
Sara Rooney is a naturopathic physician and health scientist as well as an animal naturopath and zoologist and is one of the most qualified practitioners in the field of naturopathic animal health and human health in Australia. Sara has a university degree in Health Science, an Advanced Diploma in Applied Science (Naturopathy), a Diploma in Animal Science, a Post Graduate Degree with Distinction in Zoology and other credentials from over 20 years of formal study. In addition, Sara has conducted scientific research at university in the field of chronic, systemic inflammation in pets and in safe and effective herbal and nutrient anti-inflammatory treatments for diseases such as arthritis in dogs, skin conditions in dogs and other inflammatory disorders. This academic knowledge and experience makes Sara one of the few animal naturopaths in the world that has such a strong scientific background.
Sara was also a senior lecturer in herbal medicine and naturopathic health care and she has run a successful natural health clinic since 1993. Sara has written a regular column on natural health in the Southern Argus newspaper for over 16 years as well as articles on naturopathic animal health care in various magazines. As an animal naturopath, Sara specializes in identifying and reversing the underlying causes of disease in dogs and she is recognized as one of the leading authorities in holistic pet care and animal naturopathy. She has a vast amount of knowledge when it comes to the most effective herbal medicines, nutrient therapies and naturopathic treatments for various diseases and disease prevention and she keeps up to date with the latest scientific research on natural health by regularly attending conferences on the most effective naturopathic medicines from around the world.
Sara is the President of the Holistic Animal Therapy Organisation (HATO) www.hato.com.au and she is also a member of the Australian Traditional Medicine Society (ATMS) and the Golden Key International Honour Society. Due to her extensive qualifications and her comprehensive knowledge and expertise in animal physiology, animal health, naturopathic health care and the medical sciences, Sara has the ability to prescribe the best possible treatment plans for dog's health problems and can help your dog achieve optimum health and wellbeing through holistic pet care, information about the best dog food, herbal medicines for dogs and puppies, dog nutrition advice, natural remedies for dogs and much more to help treat your dogs health problems no matter what breed of dog you have.
Sara only prescribes high-quality, scientifically-proven, naturopathic medicines and formulas that have been clinically tested for safety and effectiveness. These cutting-edge naturopathic formulas are not comparable to 'over the counter' products that usually have very limited effect or no effect at all. The formulas that Sara prescribes are available to her clients after their first consultation and can be obtained by phone, mail order or by email.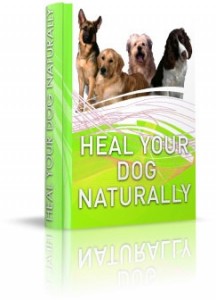 Sara is also the author of "Heal Your Dog Naturally," arguably the first book of its kind to inform readers about the true underlying causes of their dogs health roblems and how to heal them safely, rapidly & effectively ($37.00 US).
www.HealYourDogNaturally.com
Achieve Optimum Health & Wellbeing For Your Dog With Natural Health Care
Contact us today to arrange an online consultation for your pet so they can begin their journey to a healthier life.
Email us by clicking here
Naturopathic Animal Services