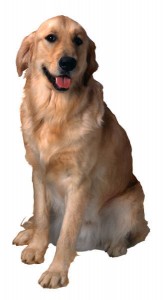 NATUROPATHIC ANIMAL SERVICES
Do You Want To Achieve Optimum Health & Longevity For Your Dog?
Are You Wanting To Find Genuine Solutions to Your Pet's Health Problems?
Do You Want To Stop Your Dog Suffering From The Following Problems

As Soon As Possible:
Skin disorders *Allergies *Digestive System Conditions
Arthritis * Recurrent Ear Infections, Yeast Infections or Other Chronic Infections * Auto-Immune Diseases *Other Health Problems?
Would You Also Like Accurate Dietary Information & The Correct Advice About Supplements For Your Dog?
Do You Want To Help Prevent Disease In Your Much- Loved Pet?
Do You Want Your Dog's Treatments To Be Scientifically-Developed Naturopathic Medicines & Supplements That Don't Have Harmful & Long-Term Side Effects?
Do You Want To Improve The Quality Of Life For Your Dog with Natural Animal Health Care?
Consulting Naturopathic Animal Services
May Benefit Anyone Who:
Seeks to Achieve Optimal Health & Longevity For Your Dog.
Wants to Stop Your Animal Suffering From Distressing Symptoms Such As Arthritis, Itchy Skin Conditions, Infections, and Other Health Problems in dogs.
Wants to Find Solutions to Long-Term Health Problems That No-One Else Seems Able To Fix.
Wants To Save Money, Time & The Ongoing Need To Seek Endless Treatment Options By Treating The Real Cause(s) Of Your Dog's Health Problems, Once and For All.
Would Like to Find Out Accurate Information About The Right Diet and Supplements For Your Individual Dog and Not Just Rely On Generic Information That Fails To Consider Your Pets Unique
Needs.
Wants To Be Able To Access Superior Quality, 'Practitioner-Only' Naturopathic Formulas, Herbal Medicines, Nutrient Supplements, Homeopathic Remedies and Other Treatments For Your Pets, By Phone, Email or Mail Order After Your First Consultation.
Naturopathic Animal Services
'Promoting Optimum Health & Longevity in Your Pets'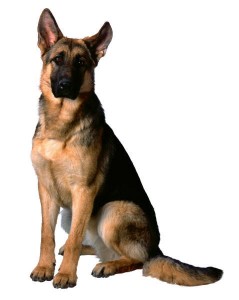 Naturopathic Animal Services always aims to identify the underlying causes of your pet's health problems, rather than just treating their symptoms. If the underlying cause is not treated, it is unlikely that the animal will ever fully recover or heal – causing them ongoing suffering and costing you time and money with treatments that may not be 100% successful. In addition, Naturopathic Animal Services encourages optimal health and the prevention of disease through correct nutrition, individually-prescribed nutrient therapy, natural medicines, and other natural health methods to help ensure the dog's health is in balance. Naturopathic Animal Services considers the animal as a whole and endeavors to achieve and maintain the animal's true health – not just suppress their symptoms. Furthermore, animals are often unable to derive adequate nutrients from food alone due to soil deficiencies, pesticide use, inadequate intake, age, pregnancy, poor nutrient absorption, infection, pharmaceutical drug treatments, and other circumstances. At Naturopathic Animal Services, we take these factors into consideration when recommending individual treatment plans or wellness programs for your pet and aim to provide solutions to all your dogs health problems. We encourage all pet owners to seek our advice regarding preventative health programs for your individual dog. This can decrease the risk of your pet developing disease and may increase their chance of a longer, happier life. However, if your dog is already suffering from symptoms or disease, we can prescribe natural health treatment programs for your dog  that are designed to assist their body to repair themselves in the following conditions:
Skin Disorders in Dogs
Yeast Infections in Dogs
Allergies in Dogs
Dog's Digestive System Conditions
Immune Suppression which has lead to Canine Cancer or other serious diseases
Autoimmune Diseases in Dogs
Recurrent ear infections in Dogs
Recurrent urinary tract infections in Dogs
Degenerative &/or Inflammatory joint disorders such as Canine Arthritis
Anxiety in Dogs
And the treatment of many other dogs health problems as well as canine wellness programs to help prevent the onset of illness in your dog.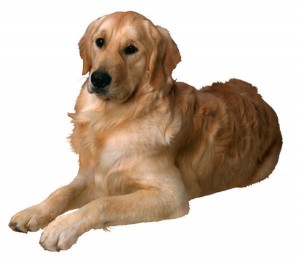 How To Book an Online Consultation
Initial Assessments are $98.00 (Australian) which includes an individual treatment plan for your pet to help them begin their journey to wellness. The online assessment form we use has been developed over many years and is one of the most comprehensive evaluations available and provides us with in-depth information about your dog, which allows us to give you the best possible natural health advice for your dog.
Book an Online Consultation For Your Pet Today
To Have Your Dog Comprehensively Assessed and Receive Professional Naturopathic Treatment Advice Click Below To Begin Helping Your Pet Today. Online Assessments are $98.00 (Aus) which includes an individual treatment plan to help improve your dogs health.
Click Here to Help Your Pet
Achieve Optimum Health & Longevity


Once you have made your payment for an online consultation, please  email us by clicking here and request an 'Assessment Form' for your pet.
The assessment form will be provided to you once we confirm your payment. The form is easy to fill out and can be done in your own time. You can include details about any symptoms or health problems your pet is suffering from and you can also tell us what dog food, veterinary medicine, dog nutrition supplements, holistic pet products, natural health supplements and other pet care products you may be currently using for your dogs health.
Once you have completed the questionnaire, email the form back to our office. Our Naturopathic Physician, Sara Rooney, will then assess your pet's case and will develop an individual treatment program for your dog*.
*Medicines & supplements are available at an extra cost. They can be ordered by phone, email or mail order from almost anywhere in the world.
Please note that payments made for assessments and consultations are not refundable. Assessment forms must be completed within 6 months from the date of purchase.
Optimum Dog Health
 How Can An Online Assessment Benefit My Dog?
Having your pet's individual case professionally assessed by a well-qualifed animal naturopath, health scientist and zoologist, rather than just reading generic information from the internet or books, will help ensure your dog will be provided with safe, effective and up to date natural health treatment advice. In addition, in order to access some of the highest quality herbal medicines, nutrient supplements and homeopathic medicines in the world, it is necessary to have your dog's individual health assessed before these treatments can be prescribed. Therefore, if you want the safest, most effective, professionally prescribed naturopathic treatment plan designed specifically for your dog or you want to access the best naturopathic formulas for your dog, contact us today to arrange an online assessment of your pet.  
Sara considers your pet as a whole and endeavors to achieve and maintain the dog's true health – not just suppress their symptoms.Sara has the ability to prescribe the best possible naturopathic treatment plans for optimum dog health and she has a high success rate with the following dogs health problems:
Dogs skin disorders, recurrent ear infections in dogs, arthritis in dogs, dogs digestive system problems, Allergies and itchy skin problems in dogs, immune suppression which has lead to canine cancer or other serious diseases, dogs autoimmune disorders, dogs yeast infections, anxiety, dogs thyroid disorders, recurrent urinary tract infections in dogs, canine cardiovascular disease and many other dogs health problems.
Sara can also help you with wellness programs for your dogs and puppies which are designed to help prevent disease from developing and keep your dog healthy. Holistic dog food information and dog nutrition advice is also included in all of the canine wellness programs. When recommending treatment plans or wellness programs for individual pets, Sara considers each dog's unique requirements and always aims to provide genuine solutions to your dogs health problems.
Please refer to the 'Testimonials' section  to read feedback we have received from around the world from happy pet owners.
Please note: We believe that only practitioners that have studied animal naturopathy and the animal sciences comprehensively should prescribe naturopathic treatments for animals. They understand which herbs, nutrients, diets & homeopathic medicines are safe and effective for animals and the possible interactions and contra-indications.