Congestive heart disease is a serious health disorder that many dogs suffer from, particularly as they grow older. It can substantially reduce the quality of your life for your pet and usually results in an early death. However, in many cases this dreadful disease can be prevented.
Congestive heart failure is a complication of many severe diseases where the pumping capacity of the heart is reduced, leading to blood reversing back into other organs, particularly the lungs and liver. When blood circulation is impaired, it reduces the blood flow to the heart and other tissues and organs of the body, which results in fatigue. Furthermore, fluid accumulates around the lungs, resulting in coughing and respiratory problems. If this condition becomes severe enough, it can cause premature death.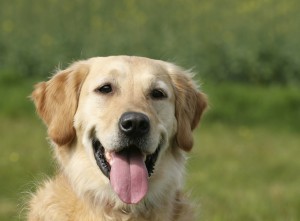 Signs and symptoms of congestive heart disease can include the following:
• Shortness of breath, especially on exertion
• Fatigue or weakness
• Cough (especially on exertion or when being lifted)
• Swelling of the abdomen or legs
• Low blood pressure
• Enlarged liver
• Rapid or irregular heart beat (normal heart rate for dogs = 70-120 beats per minute)
 Please consult a qualified Canine Naturopath or Holistic Veterinarian to find out how to prevent this serious condition. 
Yours in Health, Sar Rooney BHSc., ND., DC., DASc., GDSc. (Hons) Zoology, MHATO, MATMS. Canine Naturopath, Naturopathic Physician, Research Health Scientist, Zoologist 
Naturopathic Animal Services